Photographs taken on some of the walks listed.
---
Walk 1. (map)
Views from the footpath alongside Tamerton Lake.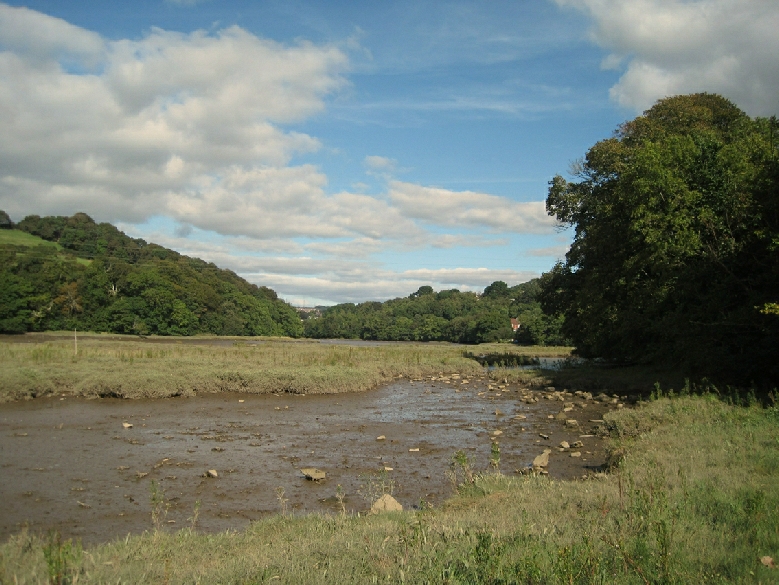 Looking north from Warren Point up the Tamar and downstream to the Tamar Bridge.
---
Walks 3 & 4. (map)
Cann and Whitleigh Woods.
---
Walk 6. (map)
Coombe Valley from Coombe Lane. The houses in Downham Gardens area can be seen through the trees.
---
Walk 7. (map)
View from Warleigh Lodge, Blaxton Marsh, the Tidal Mill at Blaxton Quay.
On the road beside the Tavy to Lopwell Dam.
---
Walk 8. (map)
Entry to bridle path at Ashleigh Bottom. A heavy iron gate but just about squeezable past. Beware Cows.
---